Xinglass Made a Stunning Appearance at the China International Glass Industry Technology Exhibition Show in 2023
The release date:2023-05-30
From May 6th to May 9th, 2023, Hangzhou Glass Technology Co., Ltd. (Xinglass) participated in the 32nd CHINA GLASS, the China International Glass Industry Technology Exhibition held in Shanghai, which is currently the largest glass industry in the world. It is one of the two major international exhibitions.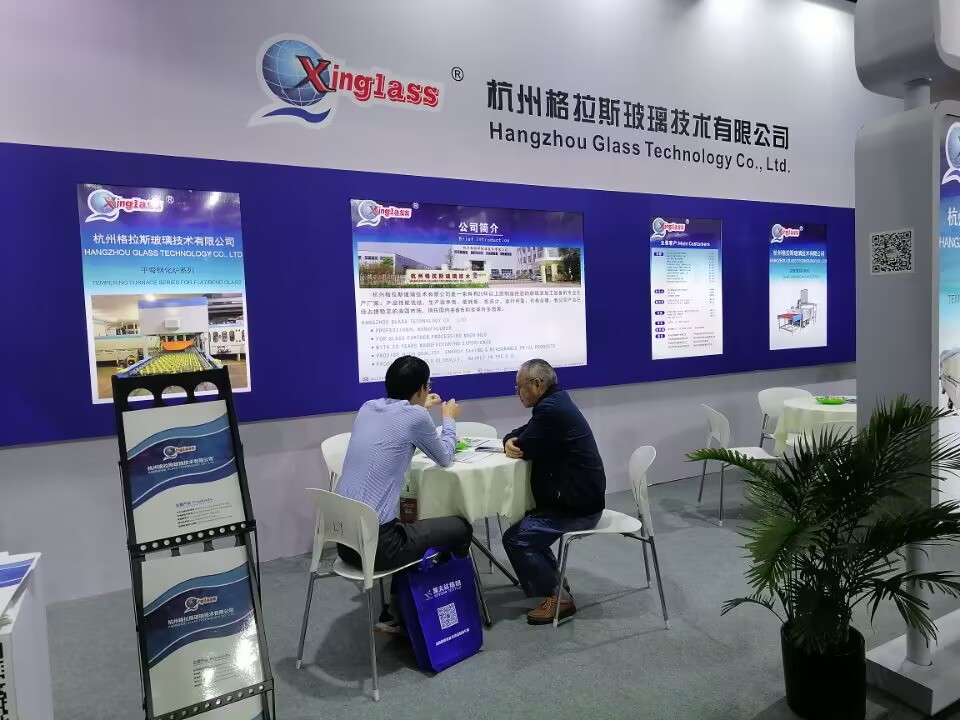 For this exhibition, we have made full preparations. Although due to venue reasons, we were unable to bring relevant equipment and products to the exhibition, we prepared sufficient product information, including product samples and videos, and made a corresponding layout for the design of the booth. Therefore, the audience who came to inquire about product information made an endless stream. Friends at home and abroad are very interested in our products, and they sat down in our booth to consult related technical issues, and some people signed an agreement of intent on the spot.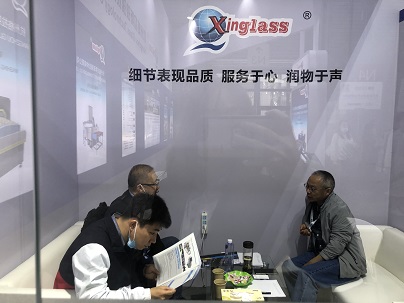 Now that the epidemic has passed, we can see more faces of foreign friends at the exhibition. Many foreign friends stopped at our booth attracted by our product videos expressed their interest in our products and consulted related questions, and reached a preliminary purchase intention.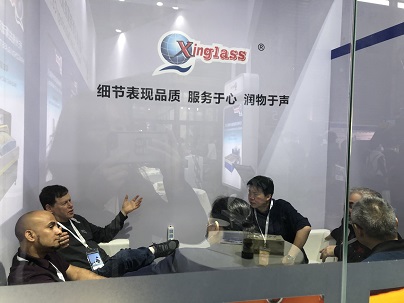 Due to the isolation of the epidemic, many of our customers have not seen it for a long time. Taking this opportunity, we invited many old customers at home and abroad to sit and chat at the booth and chat with customers about various experiences since the epidemic. Old customers shared with us the satisfaction and surprises our equipment brought to them over the past few years, and also put forward pertinent suggestions to help us do better in future equipment design.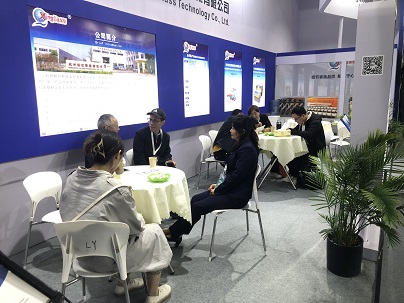 Xinglass participates in the China International Glass Industry Technology Exhibition every year. Through this platform, we know more people with insight into the glass industry and make unremitting efforts for the vigorous development of the glass deep processing industry.